SONGS IN THE KEY OF
SURVIVAL
ABOUT T4T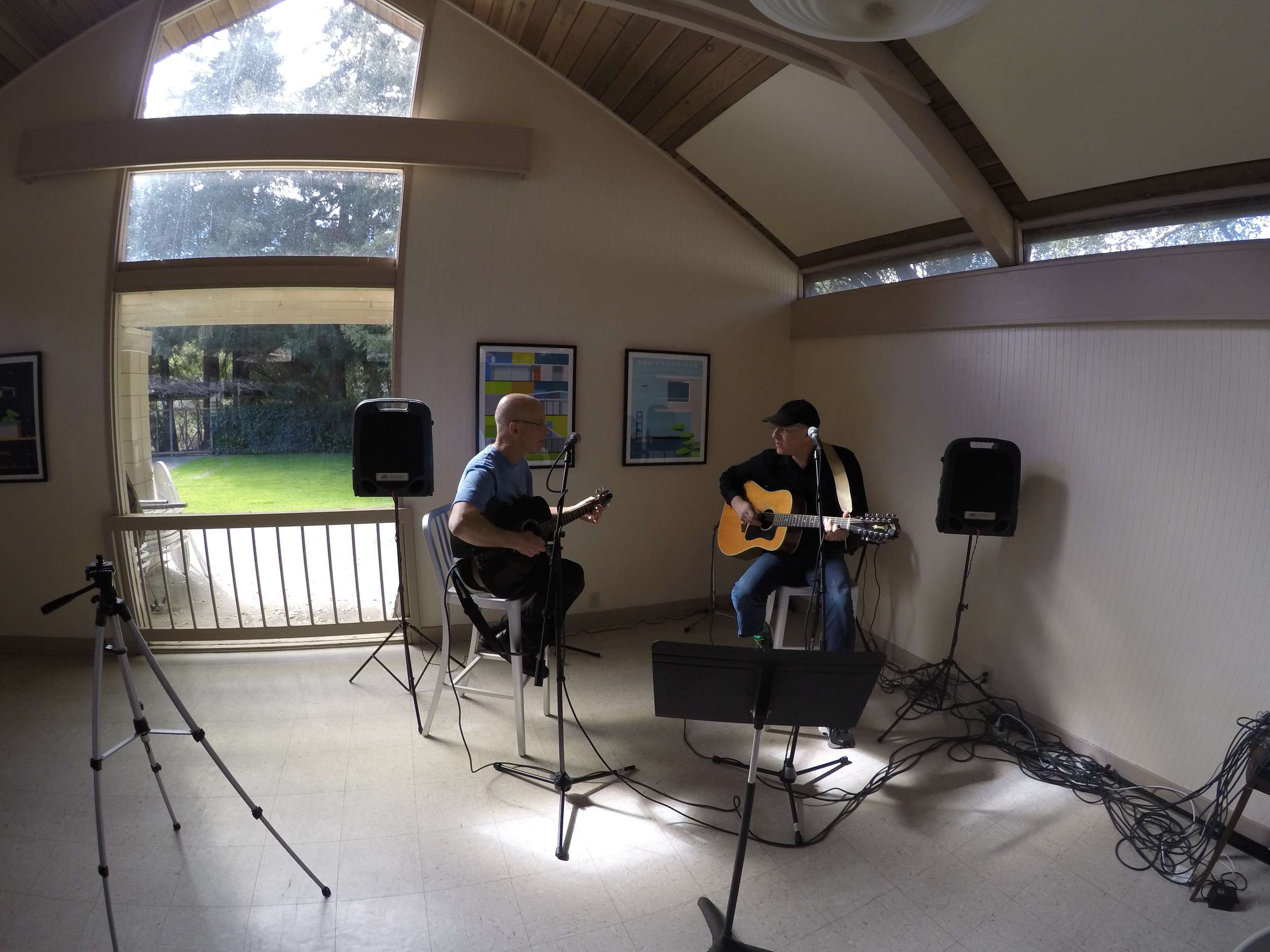 To anyone who has ever been stricken with cancer, I am one of you. Two weeks after my forty-seventh birthday, I was diagnosed with stage-four lymphoma and told that my chances for survival were as dark as the fear that overwhelmed me. For more than a year after that fateful day, I underwent a grueling course of medical treatment that included major surgery, high dose chemotherapies, extensive radiation and a bone marrow transplant using my own cells. I then developed a second form of follicular lymphoma that reoccurred for the next decade. Fifteen years after my first transplant, I was shocked to find out that the original lymphoma had also returned. Having exhausted almost all forms of treatment, I was left with one final option – a second high risk bone marrow transplant using stem cells from a third party. With the help of a gracious and compassionate donor, I underwent a second transplant followed by recurring incidents of Graft vs. Host disease and Grover's disease.
Throughout all of my treatment, there has always been one inescapable fact. Out of all the physicians, nurses and social workers who helped me through these ordeals, none of them had ever had cancer. As much as they knew about cancer, it was all from the outside looking in. "Two For Twenty" is for all of us who have faced cancer from the inside looking out.
As cancer patients and survivors, we share a common bond that is unlike any other. We communicate without words. Physically, we must endure a brutal battle raging inside of us and suffer levels of agony and discomfort that we never knew were possible. Spiritually, where the cancer cannot enter, the seeds of rejuvenation are always there to elevate us to a higher ground of awareness and awakening.
I am a singer, songwriter and musician who has created a legacy of my life in song. Music is a universal healer that resonates in each of us. For cancer patients, music can alleviate discomfort and lessen feelings of depression and loneliness. Studies have actually shown that for bone marrow patients who used music for therapy and healing, not only was their pain and nausea diminished, but the average time that it took to begin producing their own white blood cells was actually reduced by several days.
"Two For Twenty" is my personal journey from the first devastating moment of being diagnosed with cancer through almost two decades of survival, recovery and rebirth. Through narrative, lyric and song, "Two For Twenty" captures the thoughts and emotions that have been an integral part of my experiences as a cancer patient. In addition to describing my personal journey, "Two For Twenty" offers a "Survivors Guide" of knowledge and insight that assisted me in my treatment and continues to guide me today.
The songs that are included in "Two For Twenty" were all written and recorded during my treatment and recovery and reflect the naked truth of my life as a cancer patient and survivor. The back stories for all of the songs are also included.
Each of the songs is presented in two different formats: the original fully recorded version and an instrumental version in which the lead vocals have been removed. My goal is to encourage you to be proactive in your treatment and recovery by listening, singing, humming, tapping your feet, moving, dancing and even creating your own words and lyrics to your own story.
While "Two For Twenty" focuses in part on music, it is not meant to suggest that music is the sole path to recovery and rebirth. While cancer can attack your body, it cannot touch your heart and soul. Therefore, my message is this - find something that you as an individual are passionate about and celebrate that to the fullest while you are treating or recovering from cancer, and even after your treatment has ended. It may be music, but it may also be writing, art, cooking, working with your hands, pursuing something that you always wanted to try or learn about but never have – it doesn't matter what it is – just find something that resonates deeply within you. Connecting with your own creativity is the therapy that saved my life. It gives you meaning and motivation, and celebrates that part of us that the cancer cannot subdue or suppress. "Two For Twenty" provides a sanctuary and a garden for all cancer patients and caregivers to create positive energy in our lives by celebrating the creative spirit that is in each of us. I sincerely hope that "Two For Twenty" will provide guidance, comfort and inspiration to you on your unique journey to health and healing from cancer.